Security that is easy to deploy, run, and trust
Material integrates in minutes via Office 365 and Google Workspace APIs and does not affect your email delivery path. Every one of our customers gets a private, isolated instance and full control over the underlying infrastructure.
---

"Material was simple to operate and trust even at our scale. There was no complex implementation and no disruption to go into production, and we had full access to our own cloud instance throughout. Within a couple of hours of deployment, we could analyze all the email data for all our domains across North America. It was remarkable."
— Matt Pecorelli, Director - Cybersecurity Operations, Mars
Fast, flexible deployment
We designed Material for the most painless and straightforward rollouts. API Integration: Connect to your email in minutes using native Office 365 and Google Workspace APIs, with no MX record or routing changes required. Default Opt-in: Implement protections and controls at your own pace for just the users or teams that need them. Agent-free: No agents, plug-ins, or other end-user installs required. Enable features directly via the admin console.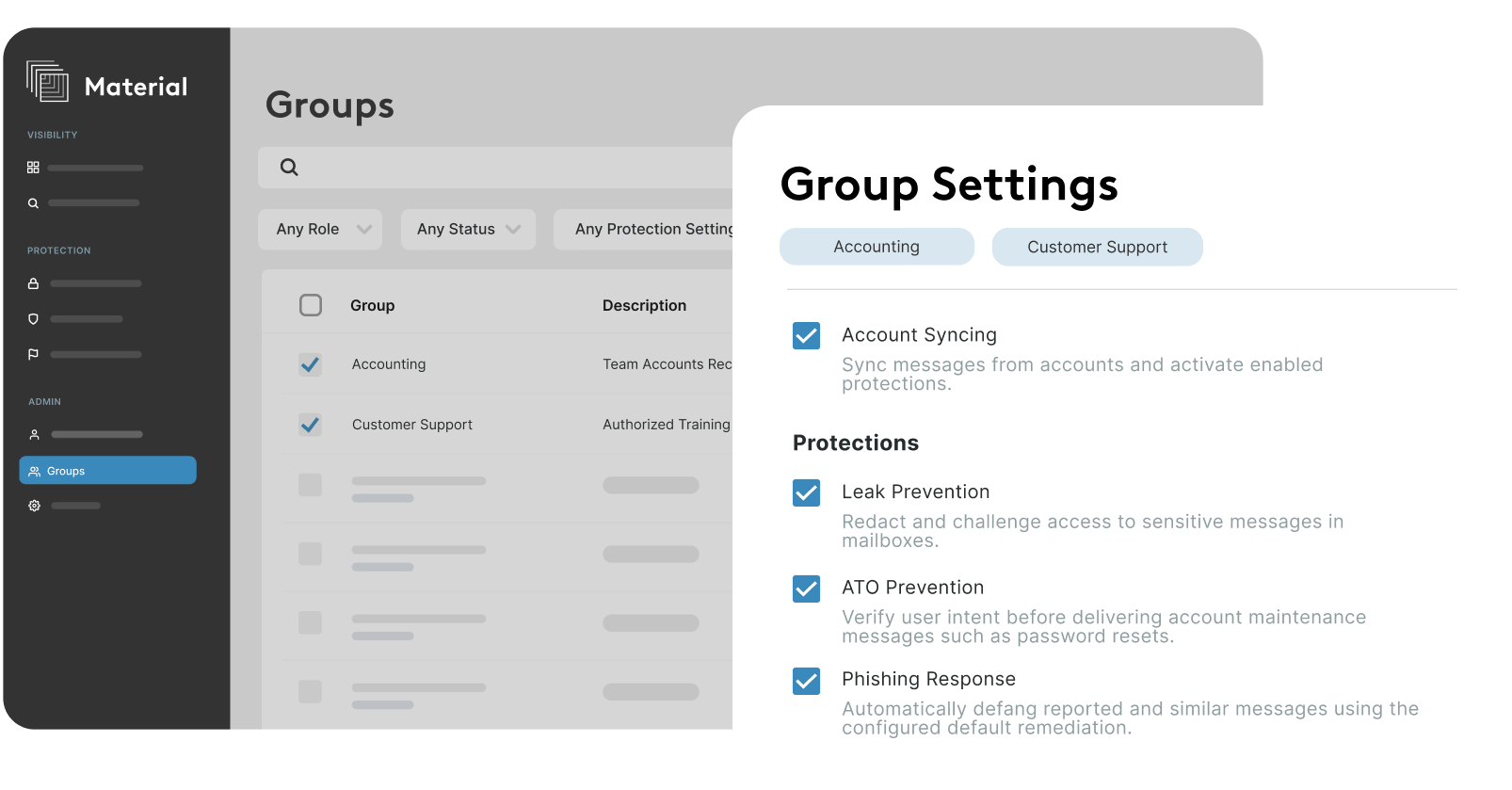 Every customer deployment is a single-tenant instance hosted on a public cloud platform. It can be managed by Material or exclusively by your team for full privacy and control. Pick the model that works for you and switch any time.
Extend existing security investments
Get more out of the tools you already use. Identity & MFA solutions: Leverage services like Okta, Duo, and OneLogin, or devices like hardware tokens to directly protect data and workflows. Groups: Import groups from Active Directory, Google, Okta, and Duo for targeted deployments and staged rollouts. SIEM & Analytics: Export content and events to your favorite SIEM, analytics, or orchestration suite.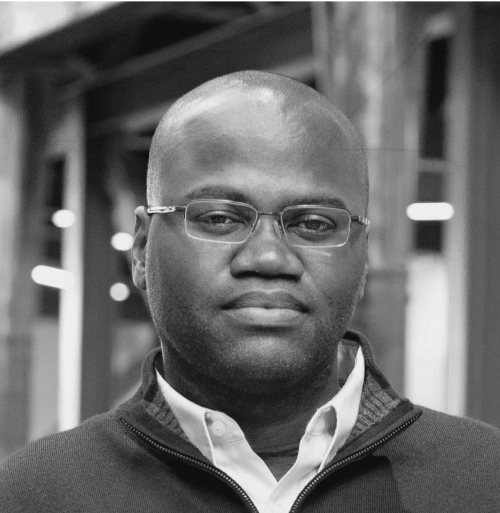 "The entire application and data are always within the Gusto Security team's oversight and monitored with immutable audit logs."
— Fredrick "Flee" Lee, CSO, Gusto
Ready for organizations of any size
Runs at Email Scale
Process hundreds of thousands of mailboxes across multiple domains and email platforms.
Roles and Access Controls
Built-in roles for different types of admins to prevent abuse.
Audit Logs
Immutable audit logs of all admin activity and application events.
Support & Customer Success
We go above and beyond to ensure you're achieving the outcomes that matter to you. Enjoy first-class support over email and Slack.
Security you can verify
We operate with the most security-conscious IT and Security teams in mind (and we're veterans of the best teams in the industry). We designed our architecture to sidestep traditional sources of vendor risk while keeping Material easy to set up and operate.
Isolation
Your deployment operates as a fully isolated instance in the public cloud. All data is encrypted at rest with AES-256 and in transit with TLS.
Infrastructure Control
Material gives you full access to its underlying infrastructure. In addition to the built-in controls we provide, you can audit usage, manage data and access, and deploy additional security tooling. SOC 2 Type II
Material has received a SOC 2 Type II Report through an independent third-party auditor on the design and operation of our security controls.
Penetration Testing and Bug Bounty
Material undergoes regular external pentests by highly regarded providers. We also run a private bug bounty program through HackerOne.
Email security that transcends blockers
Material protects your email 
even after accounts are compromised or suspicious messages evade your blockers.
Our demo starts with an attacker in a mailbox
Request a product demo to see how Material protects accounts even after they have been compromised and gives you unprecedented visibility and control over your email risk.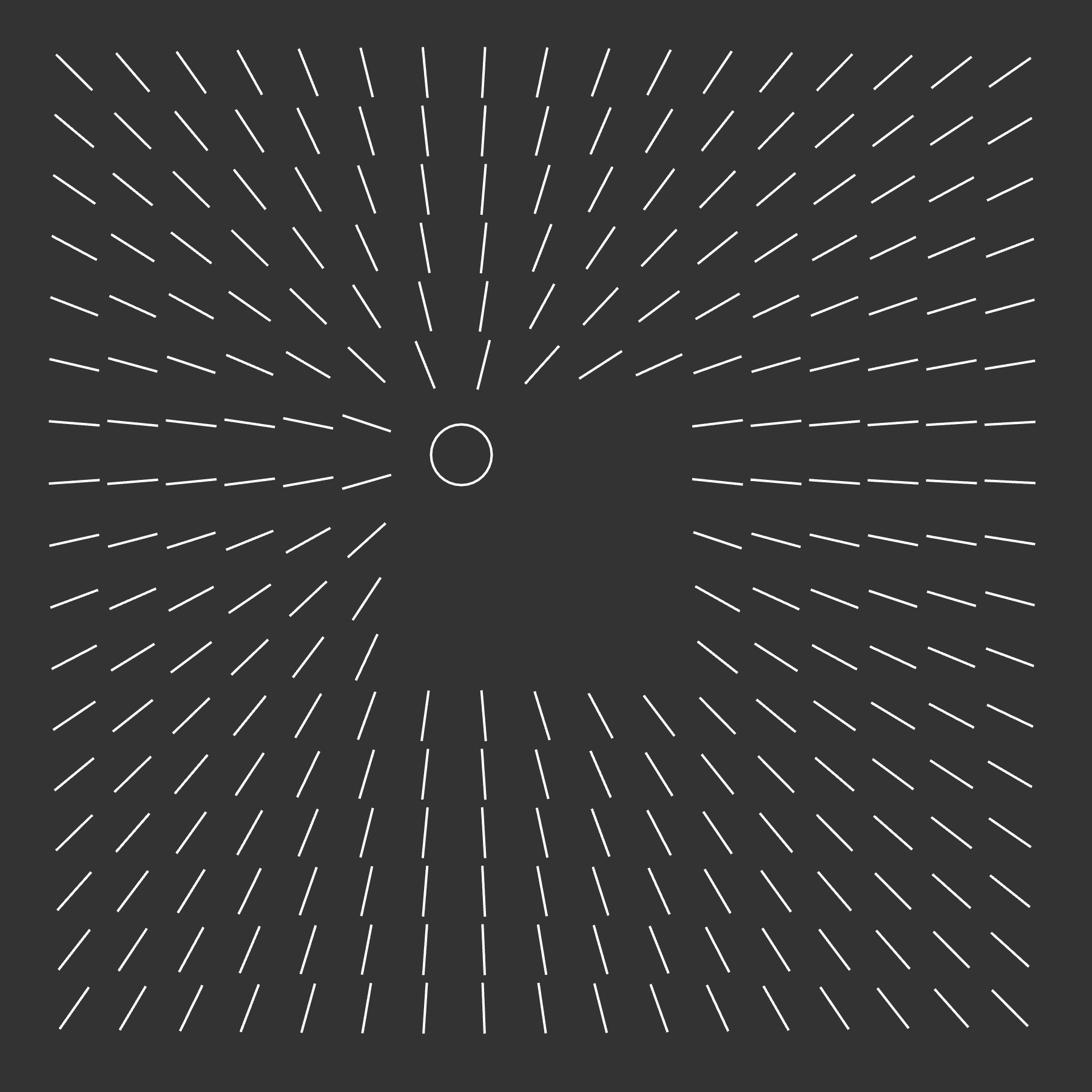 Subscribe to our blog
Get the latest updates from Material.