Account Takeover Prevention
A compromised account shouldn't compromise all accounts
Stop attackers from misusing password reset emails to hijack other services. Material keeps connected accounts safe by adding a simple authentication step to access password resets and other verification messages.
---

"We use a lot of SaaS services and protecting them from inappropriate access is critical. Material gives us peace of mind because it prevents account takeovers even if a particular service is not set up with SSO and MFA."
— Lisa Hall, Director - Information Security, PagerDuty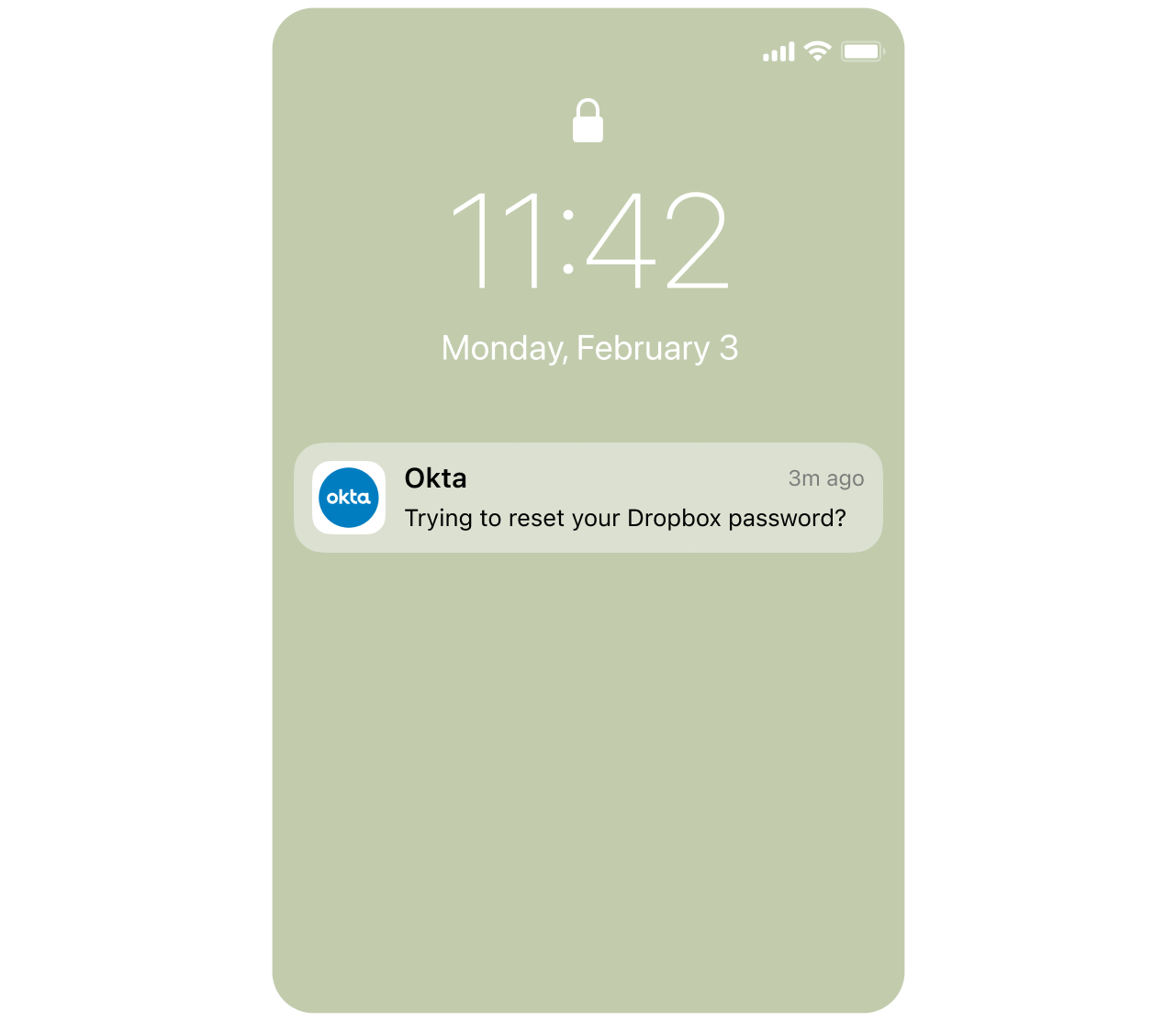 The key to many other accounts
Email is the unofficial identity layer of the web and key to many other apps that hold sensitive data. If someone has access to an email account, they can break into services tied to that email just by requesting a password reset—a common form of Account Takeover (ATO).

Even at organizations that use Single Sign-On (SSO), many applications still reset passwords over email due to misconfiguration, lack of SSO support, or because they're "shadow IT".
ATO Prevention from Material
Identify
Automatically detect and protect password resets, sign-up confirmations, and other account verification emails from top third-party applications.
Challenge
Use your SSO or MFA provider or a custom authentication mechanism to verify intent.
Unlock
Original messages are restored after verification and can be accessed across all devices and mail apps as usual.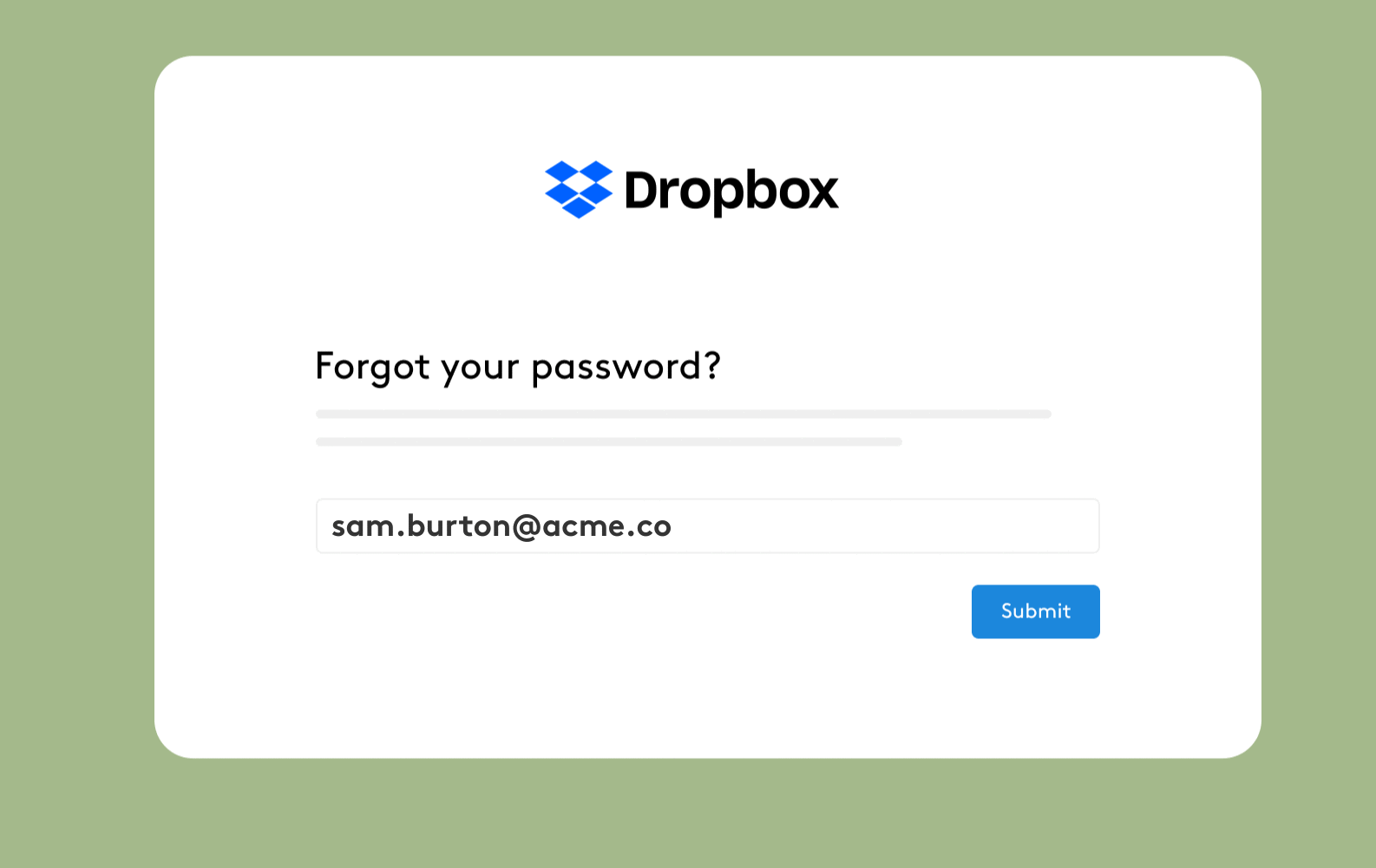 Built-in Coverage
Works out of the box with top apps across productivity, finance, social media, engineering, and more.
Centralized Approval
Add additional layers of approval to access critical notifications from the highest risk apps.
Audit Log and Alerts
Monitor and alert on unexpected password resets with built-in audit logs and controls.
Designed for simple deployment and full control
Flexible
 deployment
Implement protections selectively for specific users or teams. Material deploys via APIs without affecting email delivery. No agents, plugins, or end-user onboarding required.
Your data, owned by you
Every deployment of Material is an isolated, private instance that
 can be managed by Material or 
exclusively by your team for total control and includes audit logs.
Extends existing
 investments
Material integrates with identity providers such as Okta, Duo, and OneLogin as well as common SIEMs.
Which apps can a mailbox unlock?
Discover which apps have unsecure configuration and which users have poor password hygiene.

Material's Risk Analytics clarifies the scope of a breach before it happens, with zero impact to end users.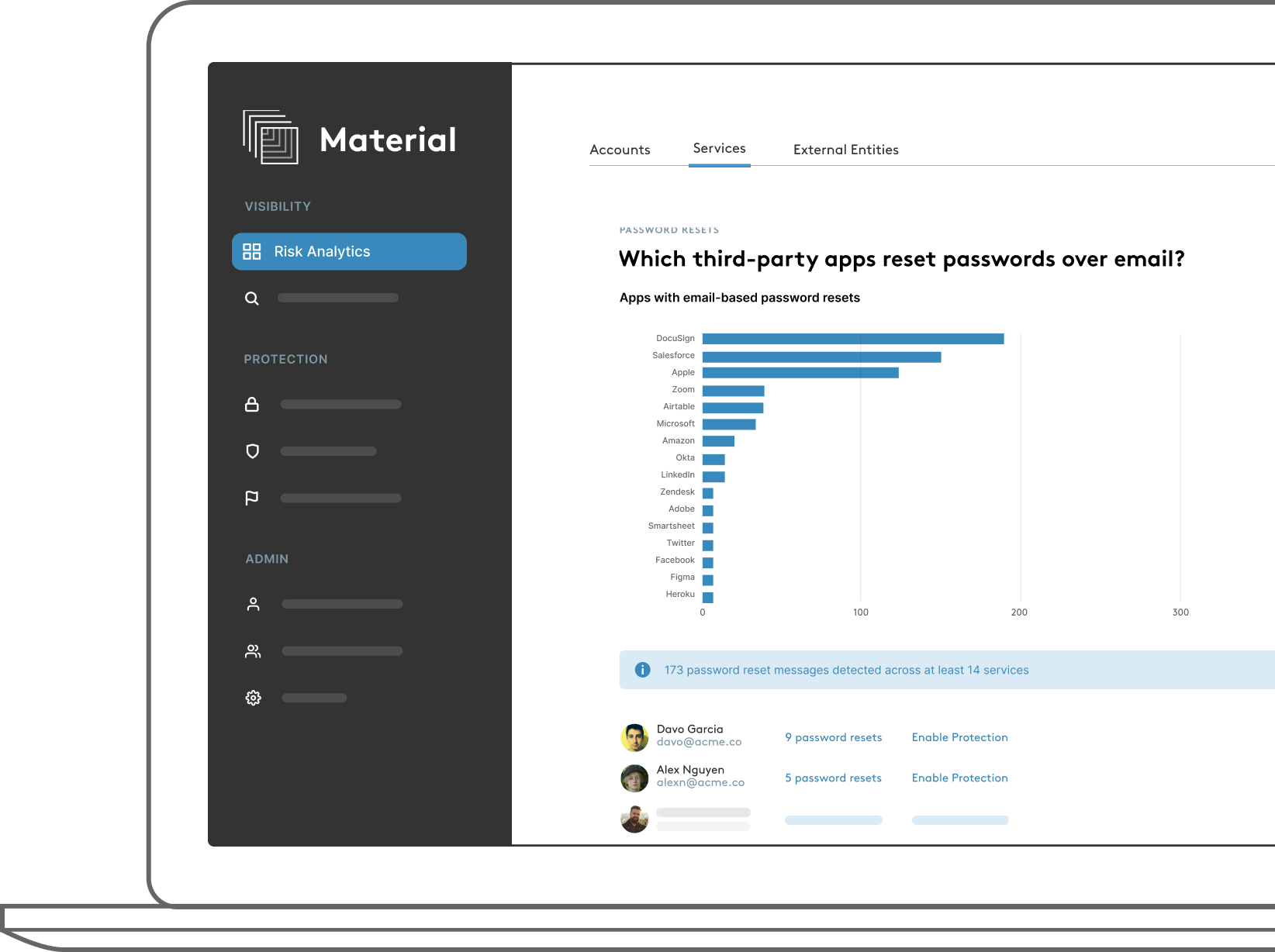 How proactive organizations use ATO Prevention
Fill SSO gaps (e.g. social media, productivity apps) 
Harden self-serve password reset flows from your SSO provider
Identify and secure accounts with poor password hygiene
Require Security approval to reset credentials on shared accounts or highly sensitive apps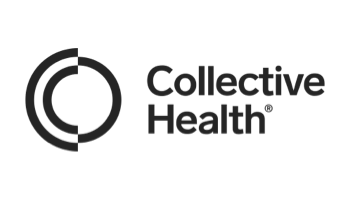 "Account Takeover Prevention was a force multiplier for us. It allowed our security team to enhance our identity layer program and gain visibility —all while being able to enforce a second factor on top of everything. It was especially effective when it came to privileged account access across our sensitive systems."
— Brad Chivukula, VP of Engineering, Collective Health
Our demo starts with an attacker in a mailbox
Request a quick product demo to see how Material can stop attackers from misusing password reset emails to hijack other services.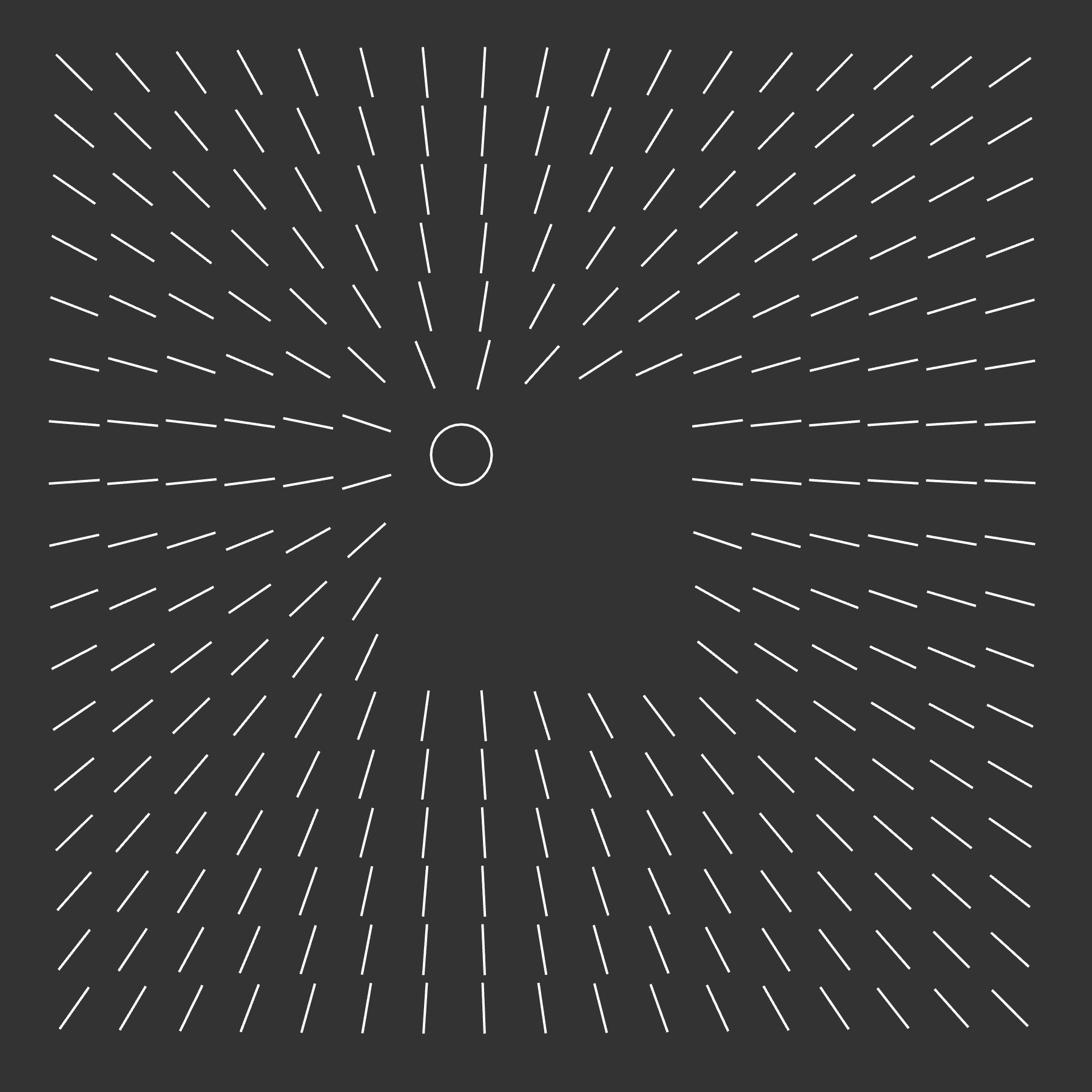 Subscribe to our blog
Get the latest updates from Material.