Take charge of
your most critical
application
Get the tools you need to develop, prioritize, and execute your security roadmap. Material identifies common risk factors and pairs them with one-click remediations. It also includes real-time message search and robust data infrastructure.
--- "It's really tough to understand what's going on in email. You can go and run a PowerShell script and maybe figure it out. But with Material, it's automatic and seamless."
— VEEJAY LESWAL, VP, TECHNOLOGY & CLOUD OPERATIONS, OPORTUN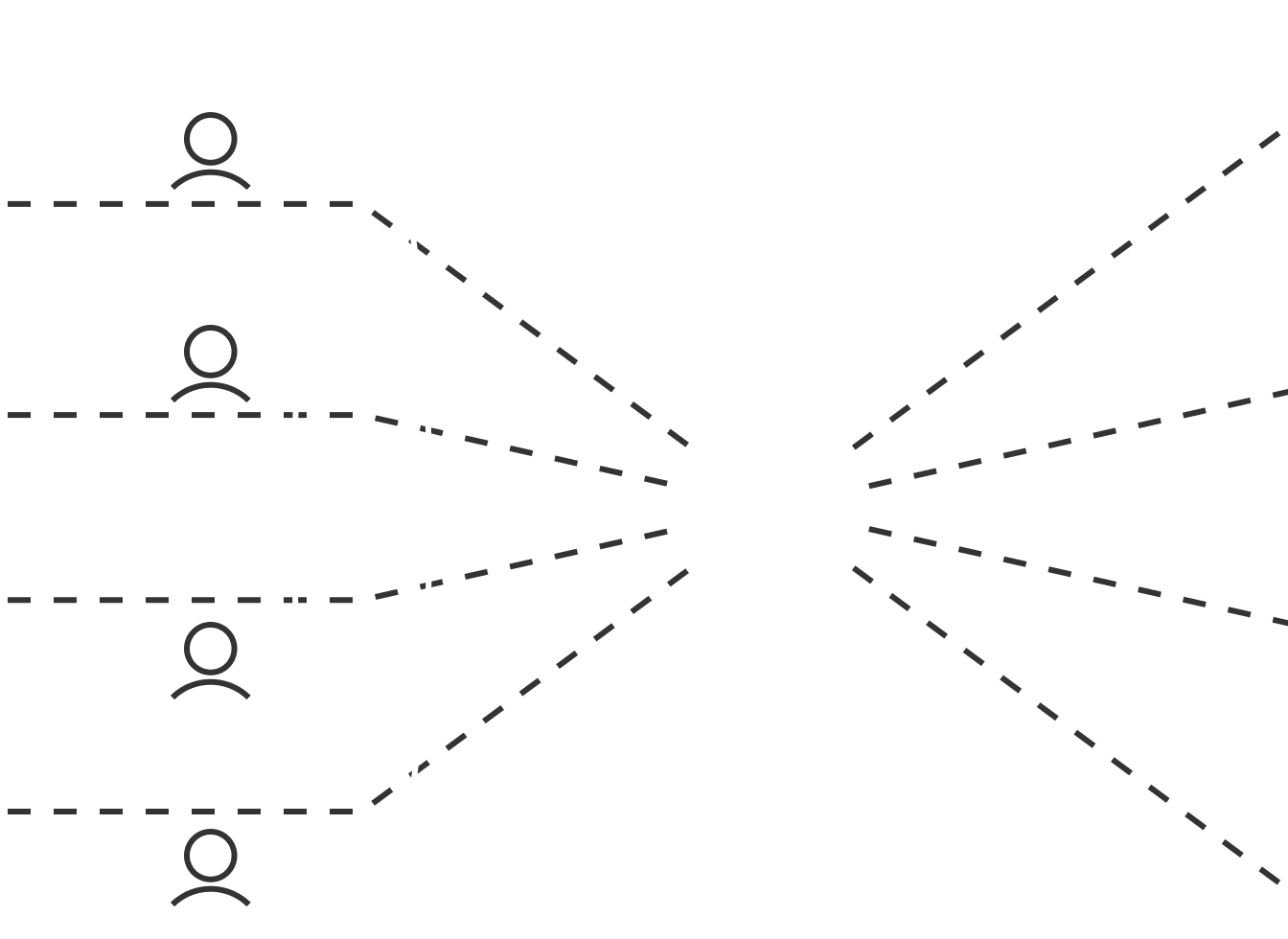 Answer foundational questions
with Risk Analytics
Accounts
Discover accounts with sensitive content, MFA bypasses, unsafe forwarding, known breaches, and other risk factors. Review and fix issues immediately with one-click remediations.
Third-Party Apps
Understand which third-party apps are being used, who's using them, and what risks they carry. Material automatically recognizes services used at your organization based on email patterns. No CASB required.
Partners
Accounts outside your control are often the weakest link. Identify and assess risky partners, vendors, and even personal VIP accounts with access to critical content and processes.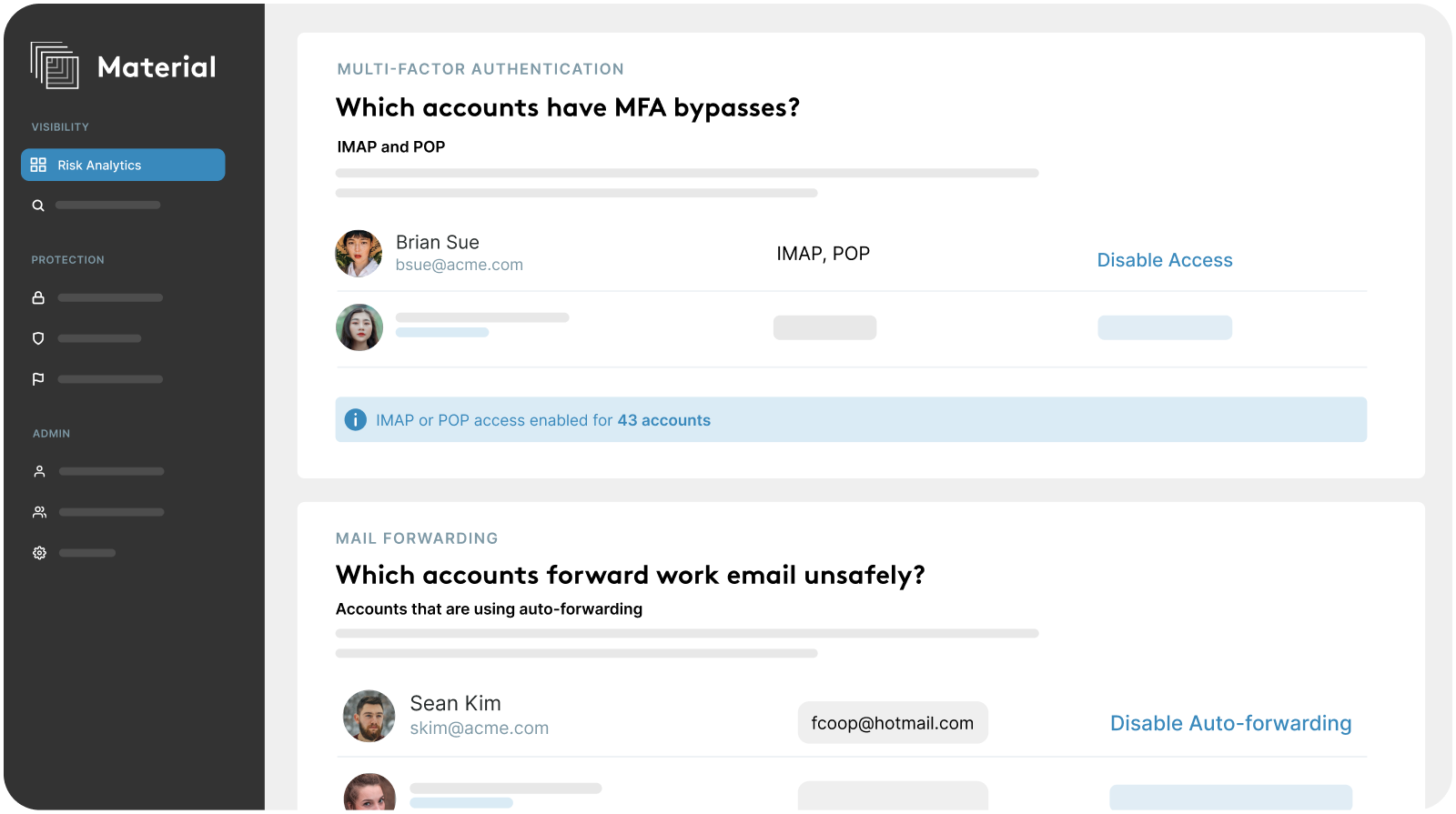 Sensitive Message Classification
Classify sensitive messages automatically
Identify and label the sensitive data sitting at rest in users' mailboxes.
Built-in data types: Detect PII, financial reports, patents, source code, and other classes of sensitive content out of the box.
Easy Reporting: See what kind of sensitive content exists, who has the most of it, and where it was shared.
Learn how Leak Prevention can protect sensitive content in mailboxes.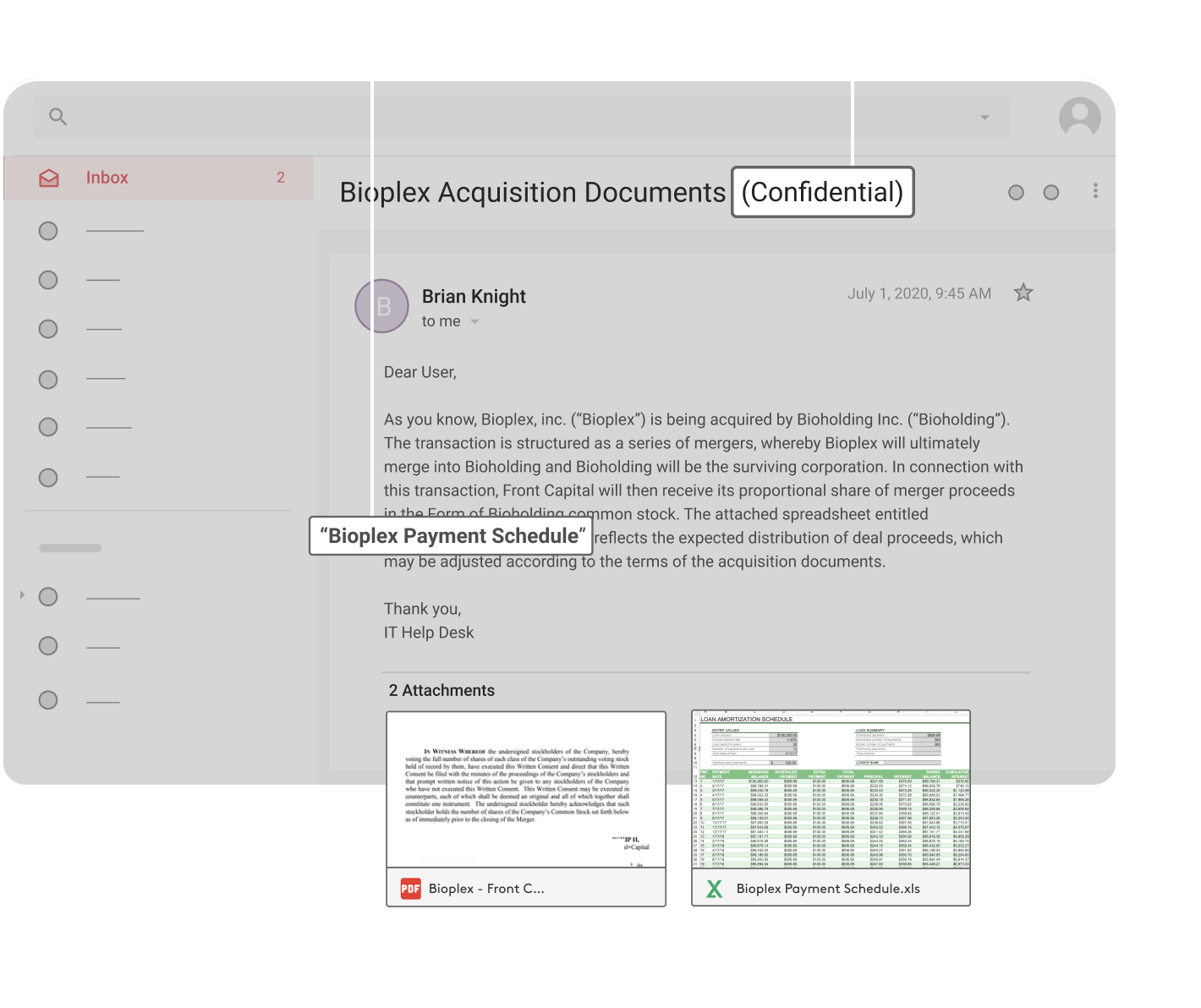 Enable fast investigations with Message Search
Search for messages over your entire email footprint—even across multiple domains or platforms—without broad admin access to email.
Powerful and Real-time: Search over millions of messages in a few seconds. Filter results by subject, date, attachments, and other advanced search operators.
Bulk Actions: Take organization-wide bulk actions to classify, flag, or delete messages.
Roles and Audit Log: Control who has search permissions and prevent abuse with immutable audit trails.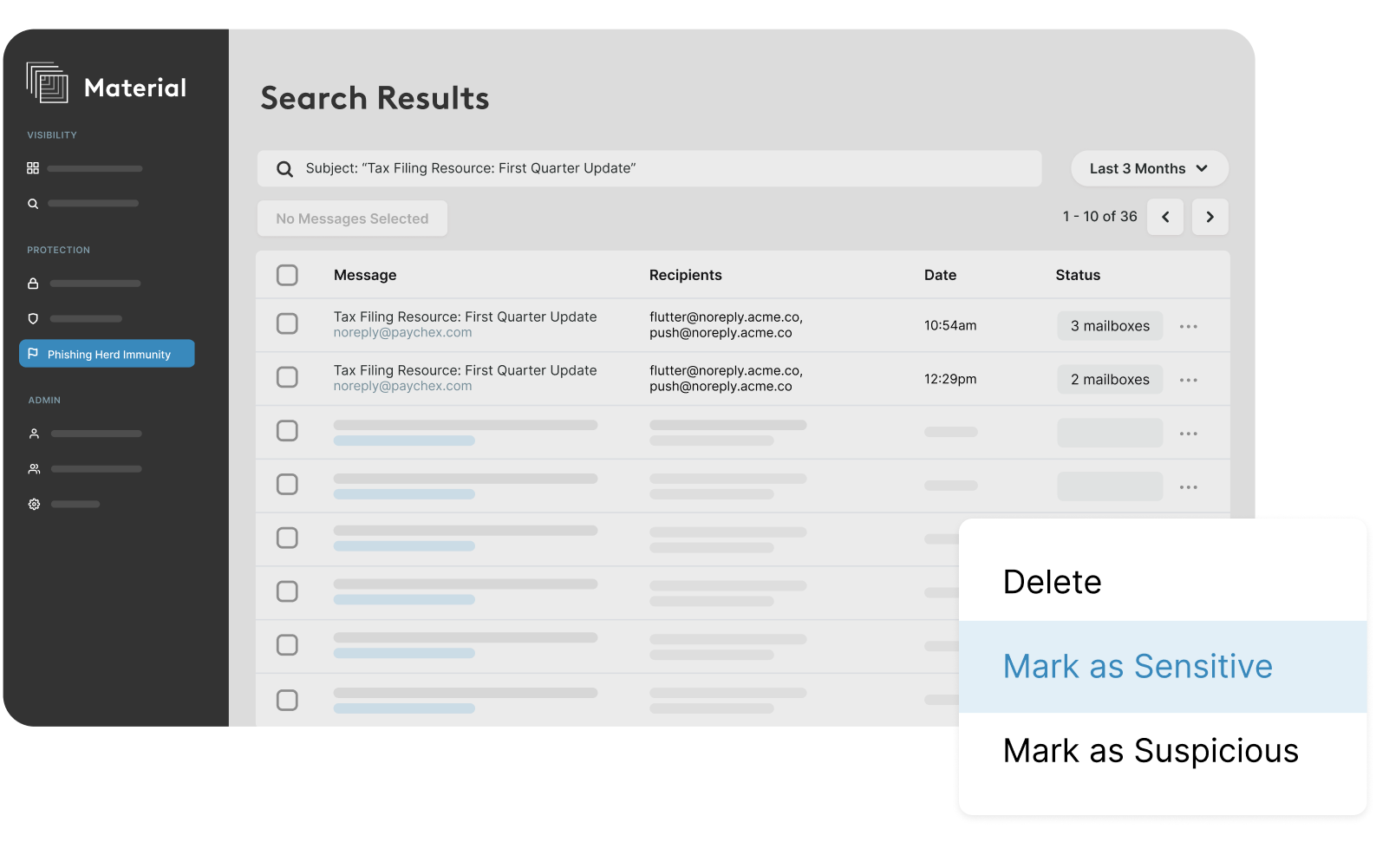 Go deeper with Data Infrastructure
Accelerate your internal threat analysis and detection roadmaps with a real-time data warehouse out of the box.
Messages: Query clean and normalized versions of message headers and metadata with the full power of SQL.
Events: Subscribe to real-time event streams with content alerts, suspicious message reports, and more.
Consume anywhere: Use the infrastructure directly, via APIs, or export data to your favorite SIEM, analytics, or orchestration suite.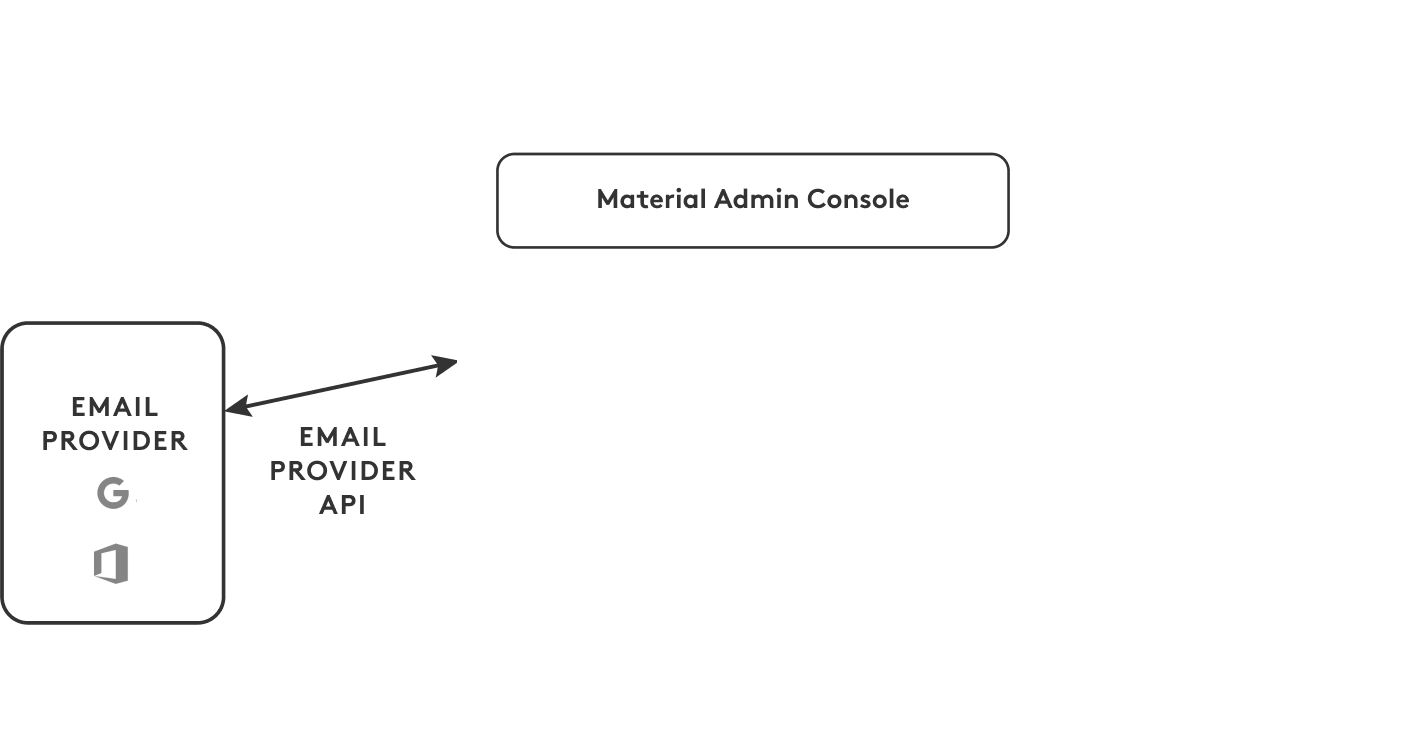 Zero Trust Security for Email
Material protects your email 
even after accounts are compromised or suspicious messages evade your blockers.
Designed for simple deployment and full control
Flexible deployment
Implement protections selectively for specific users or teams. Material deploys via APIs without affecting email delivery. No agents, plugins, or end-user onboarding required.
Your data, owned by you
Every deployment of Material is an isolated, private instance that can be managed by Material or exclusively by your team for total control and includes audit logs.
Extends existing investments
Material integrates with identity providers such as Okta, Duo, and OneLogin as well as common SIEMs.
How proactive organizations use Visibility & Control
Risk Identification and Prioritization
Identify and fix risky mailbox settings, unsafe behavior, and shadow IT
Measure breach exposure, inform investments in training, and shape security roadmaps
Understand and manage third-party risk
Support M&A activity and evaluate new assets
Security Investigations and Compliance Requests Audit and demonstrate compliance with regulations and internal policies Support internal security investigations  Search for and administer messages Respond to right to be forgotten requests

"Material provides a macro view of email risk and also distills it down to facilitate security conversations with non-technical senior leadership. You can take screenshots, present the evidence, and broker a conversation in a common language. It becomes so clear that it can't be ignored. It not only provides critical inputs into our cloud strategy, but also drives real conversations and enforcement of controls."
— Matt Pecorelli, Director - Cybersecurity Operations, Mars
Our demo starts with an attacker in a mailbox
Request a product demo to see how Material protects accounts even after they have been compromised and gives you unprecedented visibility and control over your email risk.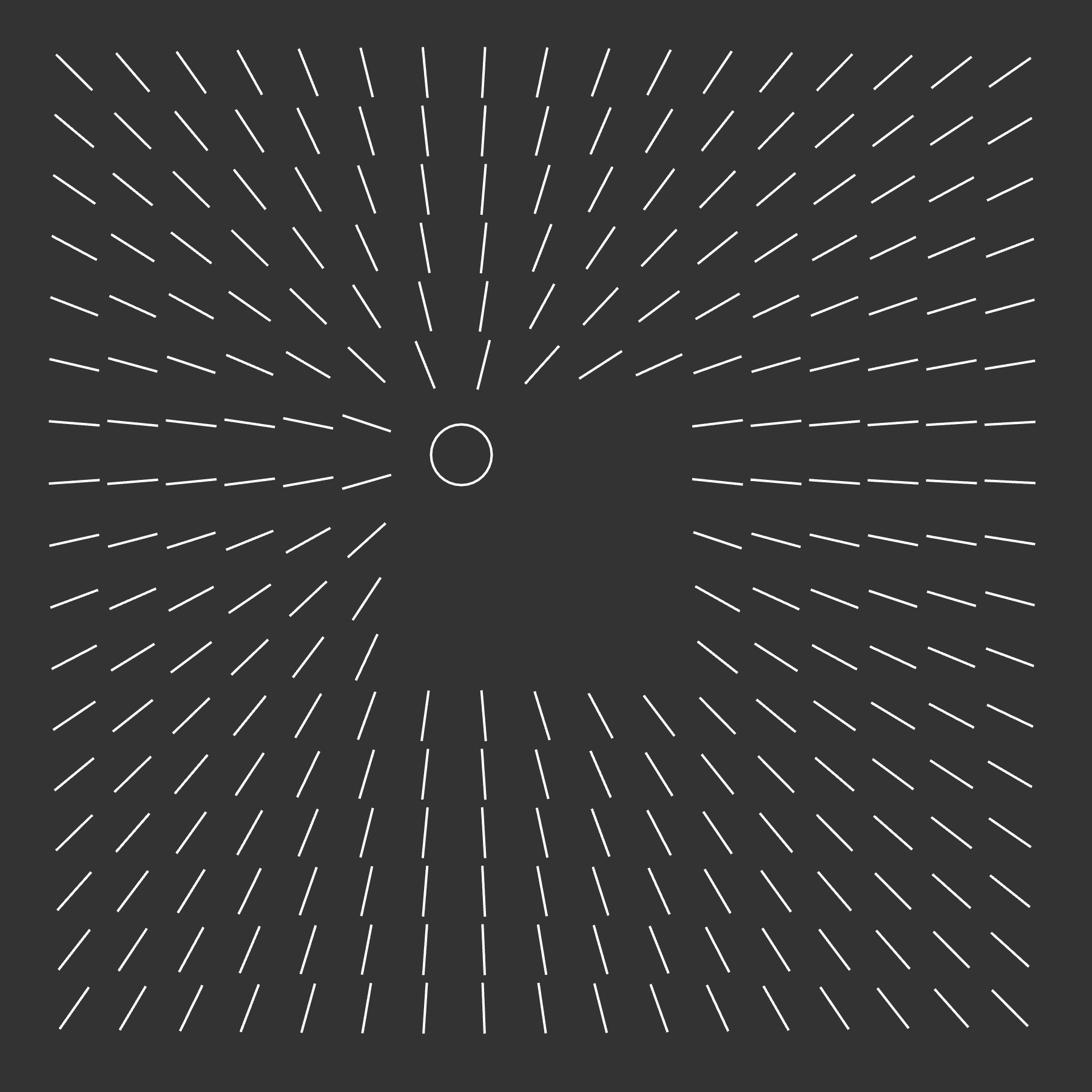 Subscribe to our blog
Get the latest updates from Material.