Be as strong as your strongest link
Get more out of investments in user training and phishing report triage. With Material Security, one employee's report can instantly protect the entire organization without the delay and operational pain of a security review. Learn how Material automates phishing incident response for security teams.
---

"Material automatically remediated the phishing messages reported by other employees, reducing our average response time by about 80%. There was a lot of chatter in Slack about it. People were amazed, and it gave them satisfaction knowing that their reports were acted upon so quickly."
— Trevor O'Donovan, Information Security Analyst, Cloudera
Phishing reporting is an incomplete best practice
Veteran security teams know that user reports are essential for detecting attacks that bypass filters. But two key issues limit the impact of traditional reporting workflows:
Detection-Remediation Gap: Even when an attack is reported by some users, others fall for it before Security has a chance to triage and remediate.
Incomplete Remediation: Finding and addressing all variants of the same attack across all mailboxes is cumbersome and error-prone, especially on an ongoing basis.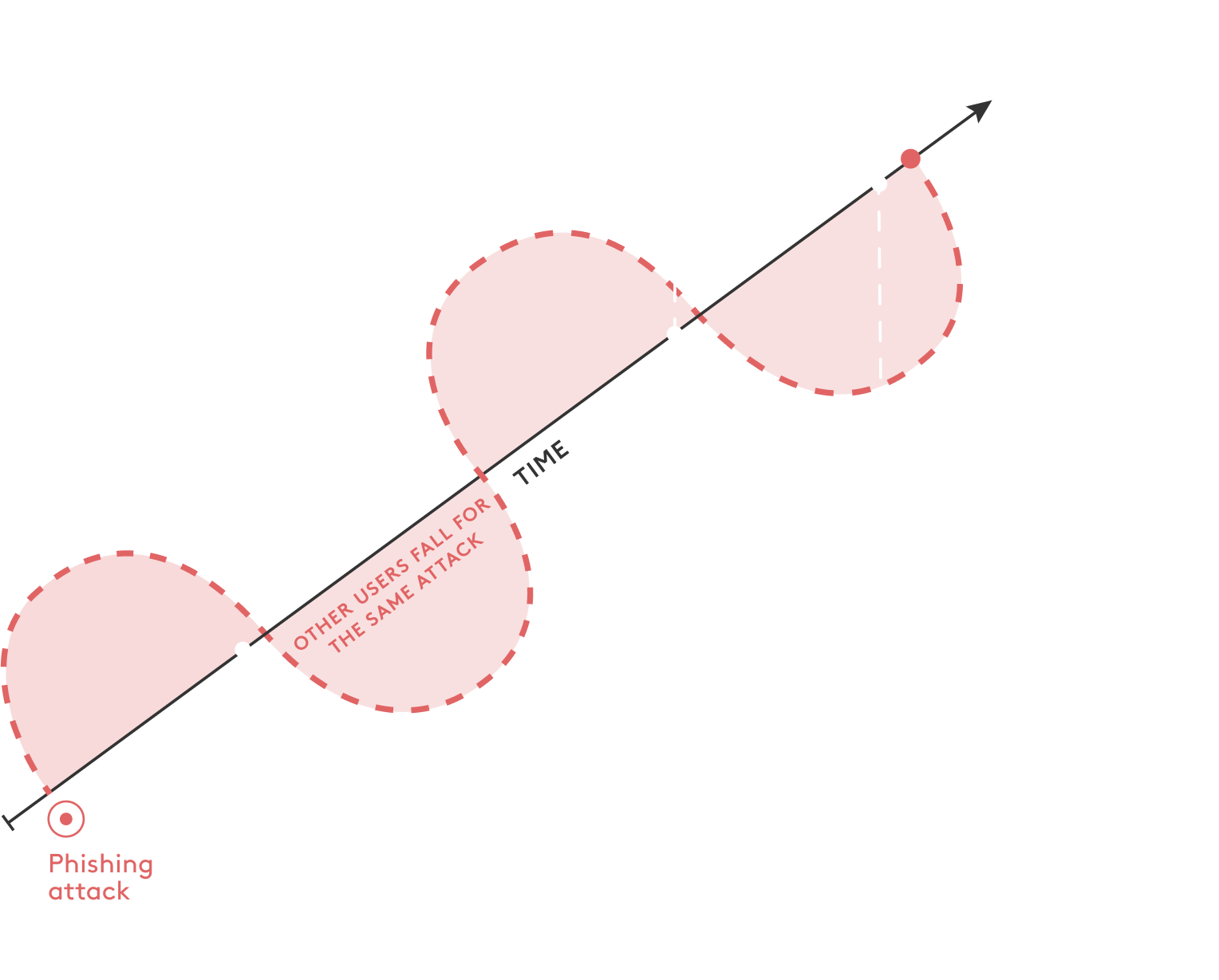 Phishing Herd Immunity from Material
Ingest Reports
Integrate with existing mailing lists, labels, folders, or third-party add-ons to automatically capture employee reports. No retraining needed.
Auto-Clustering
Automatically find and aggregate similar messages across the organization as attacks unfold. Know who was targeted but didn't report, manage the entire campaign as a unit, and handle false positives with one click.
Default Remediation
"Defang" reported and similar messages immediately without manual security review. Learn who would have fallen victim and protect employees even before triage.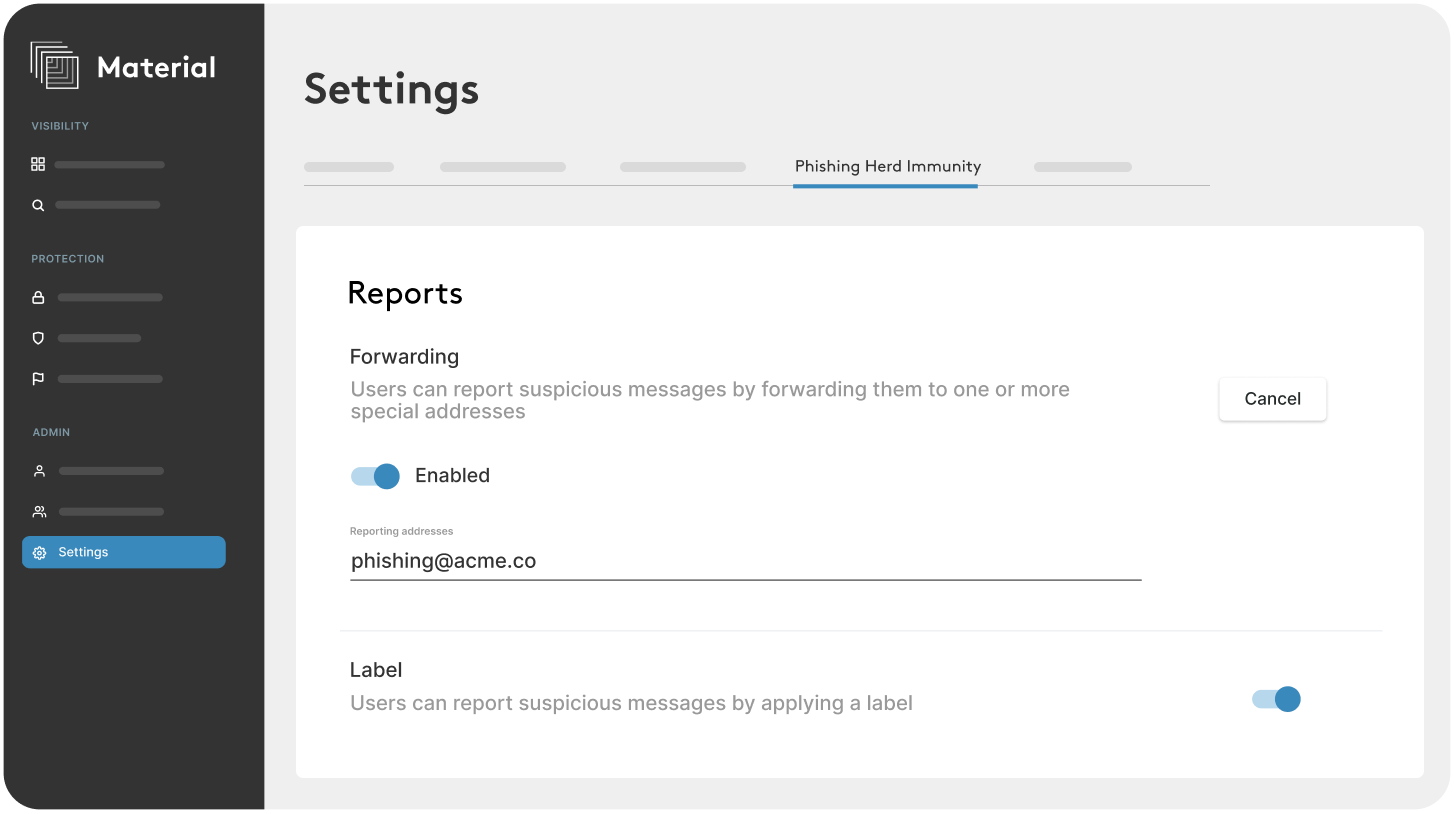 One-click Reporting
Report messages directly from your mailbox with labels, folders or optional add-ons that can be centrally deployed by IT & Security.
Flexible Remediations
Defang links and attachments, move messages to spam, show custom educational warnings, and more.
Immunity Metrics
Use real attacks to measure where to prioritize training efforts. View metrics on reports, click-through rates, response times, and more.
Designed for simple deployment and full control
Flexible deployment
Implement protections selectively for specific users or teams. Material deploys via APIs without affecting email delivery. No agents, plugins, or end-user onboarding required.
Your data, owned by you
Every deployment of Material is an isolated, private instance that
 can be managed by Material or 
exclusively by your team for total control and includes audit logs.
Extends existing
 investments
Material integrates with identity providers such as Okta, Duo, and OneLogin as well as common SIEMs.
How proactive organizations use Phishing Herd Immunity
Reduce the operational burden, urgency, and stress of phishing triage
Safely train users with real, defanged attacks  
Identify who would have fallen for attacks and measure the effectiveness of training efforts
"Amplitude employees love the idea of being a superhero. People want to help their teammates and make a difference in protecting the company from a disastrous event. Material empowers our users to be our best defenders."
— SCOTT SCHULTZ, MANAGER, TRUST & SECURITY, AMPLITUDE
Our demo starts with a suspicious message that got through
Request a quick product demo to see how Material enables one user's phishing report to instantly protect the entire organization.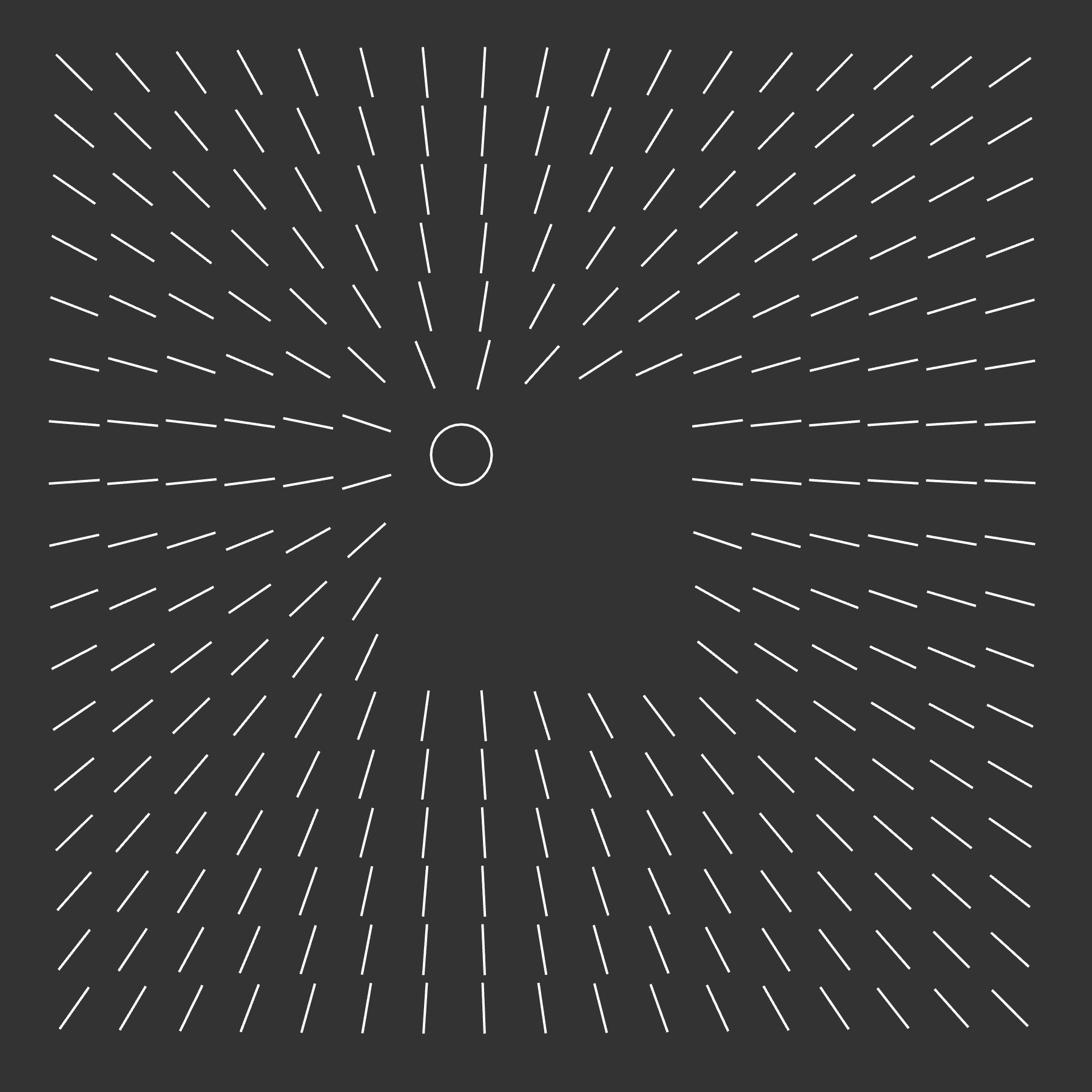 Subscribe to our blog
Get the latest updates from Material.